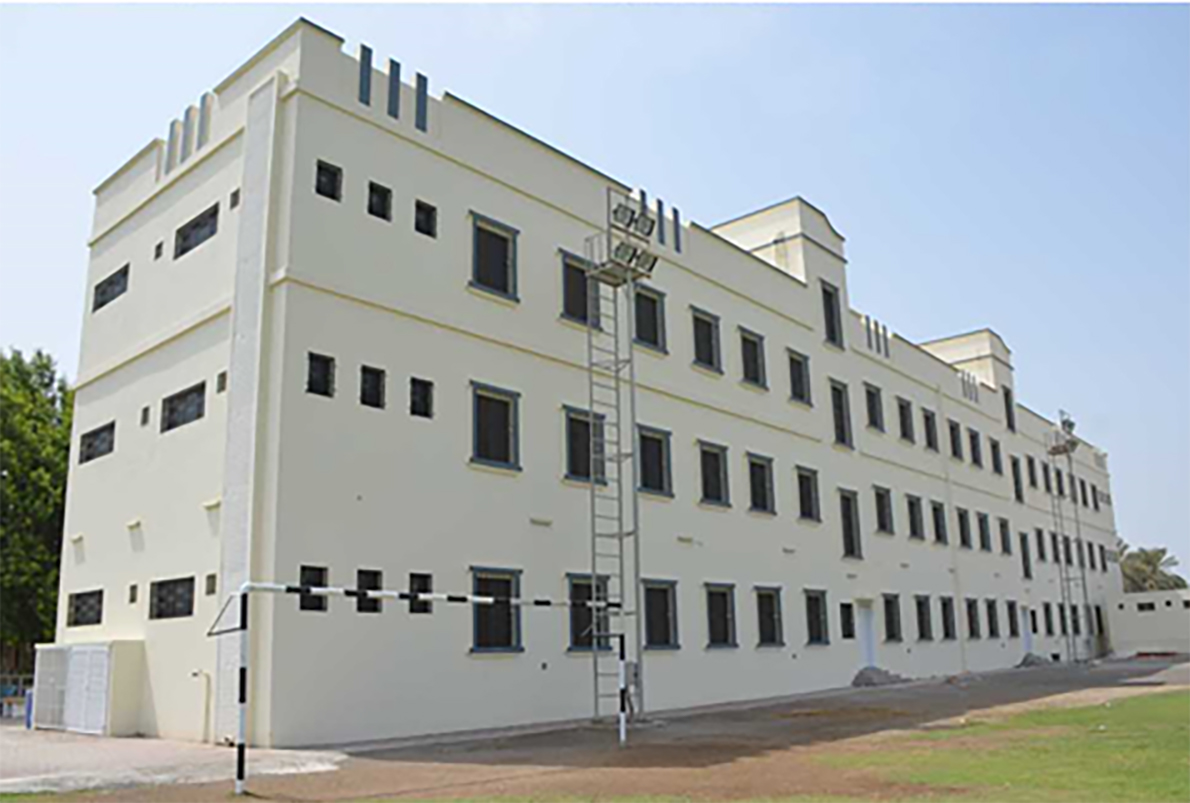 Started in 1991, Indian School Muladha is an English medium Co-educational School affiliated to CBSE. With a humble beginning in a small building with 9 teachers and 90 students, ISML is now one of the largest schools outside the capital area with nearly 2100 students and 80 staff. It is located in a sprawling 16 acres of lush green land in sharp contrast to the desert enveloping it. The school has 56 sections of classes from KG to XII function in the premises. Facilities for recreation and physical exercises are plenty and the academics is strongly supported by well-equipped Laboratories and a Library. The school offers science and commerce streams for the students of senior secondary. 
The subjects offered are English, Physics, Chemistry, Mathematics, Biology/Computer science/ Informatics Practices, Accountancy, Business Studies, Economics, Informatics Practices/ Mathematics.
The school is well equipped with Junior, Senior and Super Senior Computer Labs having more than 125 computers, updated with the latest information in the Cyber world, and a dance room, music room & arts room. A Play area for the KG Section is also introduced this year. Children involve themselves in various Inter-house Sports and Cultural activities regularly.  They often bring credit to the school at interschool events and other cultural activities organized in the Sultanate of Oman.  The school also pioneered two major interschool festivals – an Arts Festival, Sports Festival and Annual School Exhibitions.
The school regularly conducts innovative staff training workshops to update the methods of teaching.  Parents Orientation programmes for the parents of the Board exam students are conducted in addition to regular Students' Orientation programmes for Board exam students.
Various Olympiads and other competitive exams are regularly conducted and certificates of high distinction, credit and achievement are secured by a large number of students.
Students benefit immensely from Picnics and Educational Tours organized by the school regularly.
Parent-Teacher meetings are arranged regularly and parents get opportunity to discuss their wards' performance and receive proper guidance to improve the same.    Remedial classes are arranged for the students of classes X & XII.   The students who need more guidance can meet the concerned subject teachers and clarify their doubts, during this period.  This arrangement enables them to have more interaction with the subject-teachers, to gain confidence to face the Board Examinations. 'GURUKUILAM' for the academically weak students of class X & XII is arranged every year in two phases to enable them to face the board examinations confidently.
As part of awareness programmes various special days like Environment Day, World Literacy Day, Hindi Day, World Ozone Protection Day, World Tourism Day, Gandhi Jayanthi, World Habitat Day, World Food Day, The UN Day are celebrated.
The newsletters which are released every year reflect the achievements we have made in the curricular and co-curricular areas.